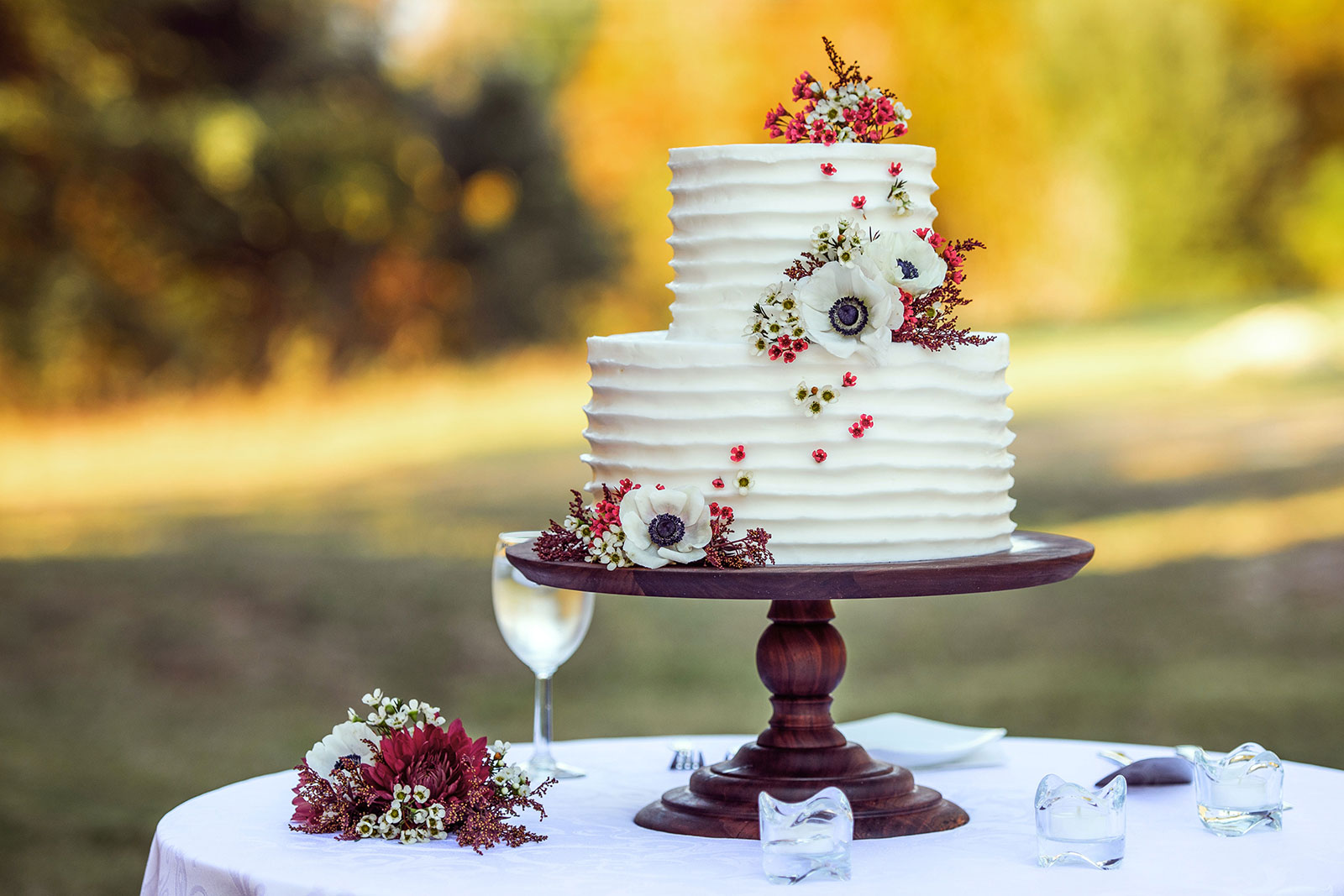 Finding the perfect wedding cake won't happen overnight. It'll take some time and effort, but will be worth it in the end. In many cases, it is the centerpiece of the dessert table and most of your guests will notice it and likely take a picture or two.
When you are starting out and looking for the baker of your choice, you'll want to do a bit of research whether it's talking to friends who had a cake that you really liked or searching the web for the best baker near you. You can always reach out to us for suggestions as well.
Once you've started to narrow down your bakeries, it's time to start thinking about what type of cake you'd like and begin to schedule some tastings. The baker will ask you a variety of questions to best help you figure out what works best for you and your wedding.
The options are literally quite endless and there are no two wedding cakes the same. You might go a more traditional route. Then again, you might not. Here are a few different cakes to spark some ideas of what you might like.